The Salvation Equation: Faith = Salvation (+ Fruit + Works)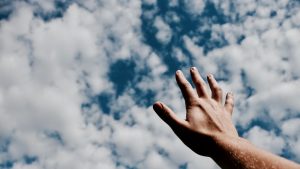 While genuine believers' works will be evaluated at the Judgment Seat of Christ they're not saved by their works. This is made clear in the New Testament when Paul declared:
at the present time there is a remnant chosen by grace. And if by grace, then it cannot be based on works; if it were, grace would no longer be grace."

Romans 11:5-6
And, of course…
For it is by grace you have been saved, through faith—and this is not from yourselves, it is the gift of God— not by works, so that no one can boast.

Ephesians 2:8-9
So we are saved by God's grace — His graciousness — through faith and not by works (deeds). This is a foundational truth and it's imperative to grasp it.
Unfortunately, some people have gotten off-balanced and misinterpreted it to mean that works/deeds are next to meaningless when nothing could be further from the truth. True faith always automatically produces works and this can be observed in the very next verse of the popular passage:
10 For we are God's workmanship, created in Christ Jesus to do good works, which God prepared in advance as our way of life.

Ephesians 2:10
So it is by God's graciousness we've been saved, through the key of faith (Acts 20:21). It's a gift from the LORD and not something we can gain by good works. However, we were "created in Christ Jesus to do good works."
In other words, genuine faith results in eternal salvation and will also naturally produce good works as the believer grows spiritually. This is obviously what James meant in the following passage in light of the clarity of the above texts:
You see that a person is considered righteous by what they do and not by faith alone… 26 As the body without the spirit is dead, so faith without deeds is dead.

James 2:24,26
With this data in mind, if we were to come up with a biblical equation to correspond to salvation in Christ — like 2 + 2 = 4 — how would we properly phrase it? Here it is:
True Faith = Salvation (+ Fruit + Works)
This equation simply means that genuine faith results in eternal salvation, but also fruit of the spirit and the inevitable good works that are a natural outflow of the fruit. You're not saved by works; you're saved by faith; and true faith produces fruit, which — in turn — produces works (deeds).
We already know by the cited texts above that faith naturally results in works or deeds. So let me explain why 'fruit' is included in the equation.
Genuine faith will naturally produce the fruit of the spirit (Galatians 5:19-23) as the believer learns to put off the old self and live according to his/her new nature with the help of the Holy Spirit (Ephesians 4:22-24). Such believers will automatically start to produce the various fruits of the spirit, including love, kindness and goodness. This, in turn, results in good works, which means deeds or actions, if you look up the Greek word.
Here are a couple examples: You love some brothers in the Lord who are in prison and so sacrifice the time in order to write, phone & visit them periodically; or you may buy a sister in Christ a new pair of glasses because she lacks the funds. These kinds of good works spring from the fruit you're already bearing because you are spirit-controlled and not flesh-ruled. This explains Paul's prayer for the Colossian believers:
…since the day we heard about you, we have not stopped praying for you and asking God to fill you with the knowledge of His will in all spiritual wisdom and understanding, 10so that you may walk in a manner worthy of the Lord and may please Him in every way: bearing fruit in every good work, growing in the knowledge of God

Colossians 1:9-10
The very fact that Paul prays for these believers to "bear fruit in every good work" shows that it's possible to do a work without bearing fruit of the spirit. Meaning: We can do good works in the flesh; in other words, produce good works while controlled by the sinful nature. Quasi-Christian religionists (e.g. Mormons & Jehovah's False Witnesses), Muslims and Sciencefictionologists do this all the time. This explains Paul's observation in the love chapter: "If I give all I possess to the poor and give over my body to hardship that I may boast, but do not have love, I gain nothing" (1 Corinthians 13:3).
This all ties into something insightful that Christ taught:
 15 "Watch out for false prophets. They come to you in sheep's clothing, but inwardly they are ferocious wolves. 16 By their fruit you will recognize them. Do people pick grapes from thornbushes, or figs from thistles? 17 Likewise, every good tree bears good fruit, but a bad tree bears bad fruit. 18 A good tree cannot bear bad fruit, and a bad tree cannot bear good fruit. 19 Every tree that does not bear good fruit is cut down and thrown into the fire. 20 Thus, by their fruit you will recognize them.

21 "Not everyone who says to me, 'Lord, Lord,' will enter the kingdom of heaven, but only the one who does the will of my Father who is in heaven. 22 Many will say to me on that day, 'Lord, Lord, did we not prophesy in your name and in your name drive out demons and in your name perform many miracles?' 23 Then I will tell them plainly, 'I never knew you. Away from me, you evildoers!' "

Matthew 7:15-23
As you can see, the Messiah said that we can recognize false ministers by their fruit or lack thereof. These religionists who come before Jesus to be judged are obviously proud of their good works and — incredibly — boast of them (it's what proud religionists do). But the Lord says he never knew them because they were "evildoers" (i.e. "workers of iniquity").
Since Christ does not dispute their good works — prophesying, exorcising demons and performing miracles — we can assume that they really performed these religious deeds to some degree. The problem is that they were "evildoers" who practiced iniquity, which shows that they were flesh-ruled with no care to "keep in repentance" (Matthew & Luke 3:8), as 1 John 1:8-9 instructs. In other words, their regular sinful actions (without care of repentance) testified against them despite their good works. We're talking about people like the Pharisees who regularly performed good works — mostly as a show to convince themselves & others how "godly" they supposedly were — while unrepentantly living in the flesh in secret.
Let me close by driving home an important point…
Focus on Loving God (Relationship) and Works will follow
Walking in God's rest and focusing on relationship is superior to trying to attain God's salvation or favor through religious works because doing the latter simply doesn't work, as the Old Testament testifies. Focusing on relationship is effective because works always follow genuine relationship with the LORD and the corresponding faith.
This brings to mind the story of Martha & her sister Mary when the Messiah visited their abode:
As Jesus and the disciples were on their way, he came to a village where a woman named Martha opened her home to him. 39 She had a sister called Mary, who sat at the Lord's feet listening to what he said. 40 But Martha was distracted by all the preparations that had to be made. She came to him and asked, "Lord, don't you care that my sister has left me to do the work by myself? Tell her to help me!"

41 "Martha, Martha," the Lord answered, "you are worried and upset about many things, 42 but only one thing is needed, Mary has chosen what is better and it will not be taken away from her."

Luke 10:38-42
Martha was so focused on the busy-ness of working for the Lord that she unintentionally forsook what was most important, 1. spending time with the Lord and 2. "listening to what he said," which is a reference to listening to the leading of the Spirit or spending quality time in God's Word. Martha was so involved with the work of her service — her ministry — that she got mad at someone else who was free of such concerns and spending quality time with the Lord. So mad, in fact, that she started demanding things from the very One she was supposed to be serving! She TOLD the Lord, "Tell her to help me!" This is what legalism does to people; it corrupts them to the point that they end up having the very opposite attitude they should have.
Serving God is a wonderful thing, but don't be foolish like Martha and get your priorities out of whack. Think about it, the Living Lord was AT HER HOUSE — the amazing miracle-worker — and all she does is run around in a whirlwind of activity? Mary chose what was more important on this occasion. Yes, there's a time for work, but relationship with your Creator comes first because it corresponds to the primary fruit of LOVE and the greatest commandment (Matthew 22:36-40). Work will naturally spring from this set-up. In other words, our service for the Lord must flow from our love for the Lord. Otherwise it's just religious works or, worse, putting on a show.
When James said that faith by itself, if it is not accompanied by action, is dead (James 2:17,26) he was simply pointing out that genuine faith produces results because it's more than just ineffectual mental assent. He certainly wasn't saying that works produce salvation because it's clearly established elsewhere in Scripture that we're saved by God's graciousness through faith "not by works so that no one can boast" (Ephesians 2:8-9). As noted above, this famous passage is followed up by something that wholly agrees with what James wrote: "For we are God's workmanship, created in Christ Jesus to do good works" (Ephesians 2:10).
Again, genuine faith produces the corresponding fruit & works, but this is different than saying that works produce salvation, which is human religion. Let's not get the cart before the horse!
This very article is a good example. I didn't write it to acquire eternal salvation or gain God's favor. It sprang from my relationship with the Lord and my run-ins with misguided religious people who put good works before faith and fruit of the spirit, like love. So I wrote this piece out of my love for God and love for others. Love produced this work, not legalism. This is a New Covenant principle and explains Paul's commendation of disciples for their "labor prompted by love" (1 Thessalonians 1:3).
All of this explains why the New Testament emphasizes knowing God, knowing Christ and the fellowship of the Holy Spirit (Ephesians 1:17, 2 Corinthians 13:14, 1 Thessalonians 4:5 &  2 Peter 3:18).
As you walk with the Lord, focusing on relationship, you'll discern works that you'll be inspired to do — small and great — and then you'll carry them out, which produces satisfaction and joy (John 4:34). It could be buying a needy individual some new work boots, visiting someone in the hospital, starting a ministry, giving a sermon, performing a song, recording an album or writing an article/book but, whatever the case, these works will spring from walking in God's rest and not working to acquire salvation or favor.
---
Related Topics:
Religion and Christianity — What's the Difference?
GRACE — What Is God's Grace? How Do You Receive It? How Do You Grow In It?
False Grace — "Hyper-Grace Cotton Candy"
Faith — What Is It? Why Is It Important? How Does It Grow?
Legalism — Understanding its Many Forms
comments powered by

Disqus