Paul's "Thorn" — What Was It?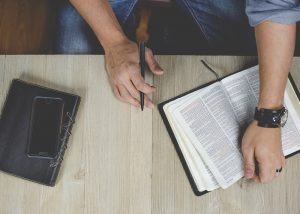 What was "Paul's thorn"? Who gave it to him and why? Let's read the passage:
To keep me from becoming conceited because of these surpassingly great revelations there was given me a thorn in my flesh, a messenger of Satan, to torment me. 8 Three times I pleaded with the Lord to take it away from me. 9 But he said to me, "My grace is sufficient for you, for my power is made perfect in weakness." Therefore I will boast all the more gladly about my weaknesses, so that Christ's power may rest on me. 10 That is why, for Christ's sake, I delight in weaknesses, in insults, in hardships, in persecutions, in difficulties. For when I am weak, then I am strong.

2 Corinthians 12:7-10
As you can see, Paul's "thorn in the flesh" was a "messenger of Satan" whose purpose was to torment him. In today's vernacular this "thorn" could be described as a pain in the neck or pain in the butt. Why was he given this thorn? The answer is plainly stated in verse 7: to keep Paul from becoming conceited because of the many great revelations imparted to him. You see, apart from the Gospels and Acts, the New Testament is comprised entirely of epistles or letters and Paul wrote the majority of them. In other words, Paul was graced with more revelation than any other New Testament figure after Jesus Christ himself. Consequently, he was given a 'pain in the neck' to keep him from becoming arrogant.
For reasons that escape me there's been quite a bit of controversy over what exactly Paul's "thorn in the flesh" was, some speculating that it was an eye disease, malaria or epilepsy. But such speculations are unnecessary since the text itself tells us precisely what it was — "a messenger of Satan" to torment Paul. Is that not clear enough? "Messenger" in the Greek is angelos, which literally refers to a messenger or 'angel.' Hence, Paul's pain in the neck was a wicked angel of Satan sent to torment him. This was an unclean spirit that stirred up persecution and hardship for Paul wherever he went.
This makes perfect sense seeing as how Paul just finished listing the many great sufferings he experienced during his missionary journeys, including prison stays, flogging, life-threatening occasions, 39 lashes five times, beaten with rods, stoned & presumed dead, thrice shipwrecked, adrift in the open sea, sleepless nights, hunger, thirst, lack of proper clothing, being out in the cold and escaping Damascus in a basket let out through a window in the city wall (2 Corinthians 11:23-33).
Paul understood that the root source of these tribulations as he ministered from region to region was spiritual in nature — an unclean spirit sent by Satan — and he therefore prayed three times for the Lord to remove it, as shown in verse 12:8 (cited above). But the Lord essentially said 'no' and that His grace (favor) was enough for him because God's power is perfected in human weakness rather than arrogance. This explains why Paul went on to "delight" in his weaknesses, persecutions and hardships because such things "keep [him] from becoming conceited." This brings to mind a notable passage:
"God opposes the proud but gives grace to the humble."

James 4:6 & 1 Peter 5:5
Since James and Peter were quoting Proverbs 3:34 this passage appears no less than three times in Scripture. Do you think the LORD is trying to tell us something? God refuses to give his favor to the arrogant; instead he actively opposes or resists them. He only gives his favor to the humble, which is why he declares in Isaiah 66:2, " 'This is the one I esteem: he who is humble and contrite in spirit and trembles at my word.' " Consequently, God is very interested in you & me developing and maintaining a humble spirit, which means we don't think we're all that and a bag of chips. Of course this is hard to do when you've been granted such great revelations and visions as Paul was, not to mention the many awesome miracles and healings that came through his ministry; heck, even handkerchiefs that Paul touched were taken to the sick and demon-possessed, and they were healed or delivered (Acts 19:12)!
So Paul's "thorn" – an evil spirit from Satan sent to hassle him with hardships & persecutions wherever he went on his missionary travels – was allowed by the LORD to keep Paul from becoming arrogant.
Yet, it should be added, that Paul wasn't a glutton for suffering since he knew the source of his many travails – an angel of Satan sent to torment him – and he prayed multiple times for the Lord to deliver him from this wicked harassing spirit. You see, Paul wasn't some insane masochist lusting for suffering. On the contrary, he passionately sought deliverance. And even after realizing that the Lord was allowing the angel to stir up problems to keep him from becoming arrogant, he still didn't submit to the sufferings in the absolute sense. In other words, yes, he realized that these sufferings were being allowed by God to keep him humble, and therefore delighted in them for that reason, but even then he did what he could to escape the travails. A good example is when he averted flogging by insisting upon his legal rights as a Roman citizen (Acts 22:22-29).
---
Related Topics:
Spiritual Warfare — Do You know What You're Fighting For?
Spiritual Warfare — The Basics
Evil Spirits (Demons) — What Are They? What's Their Purpose?
comments powered by

Disqus